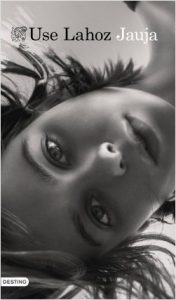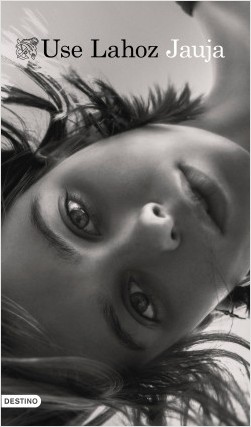 Jauja
Eden | Destino, 2019
Press
«The novel captures my attention from page one and I can´t stop reading. His narrative voice has a lot to do with it. It is a voice that sees, remembers, guides and takes the floor when characters seem unable to find it. Lahoz remains true to his poetic narrative, that is realism. A conscious and uninhibited realism. I mean Balzac, you could also quote Zola. Cela. Or master Delibes. And of course, Chekhov. That life is not a bed of roses, we already knew. What's interesting here is the compelling maturity that Lahoz uses to tell us why.» Ernesto Ayala-Dip, El País
«The best novel so far by one of the most valuable writers of our current literature.» Juan Ángel Juristo, La Vanguardia
«You have to go back to Cela's Pascual Duarte to find a novel that exhibits the brutal primitivism of wretched villages written with as much emphasis as Jauja. In Lahoz' novel, however, the more rugged descriptions of post-war fiction have a new take, an existence aside history that beats with modernity and the future.» Sanz Villanueva, El Cultural
 «Lahoz is a writer with an irreplaceable literary scalpel.» Plàcid Garcia-Planas, La Vanguardia
 «The best work to date. In his novels the pain is real and you get excited and cry because that sadness is unbearable. This is so rare to find today and that is why Jauja is a literary event.» Manuel Mateo Pérez, El Mundo
 «Agile dialogue, excellent environment description and great character building are the keys to the success of this classic realist novel.» Jesús Ferrer, La Razón
Synopsis
***4th reprint***
Why does life always force us to choose between our own individual aspirations and the norms that govern our fate? Why is it so hard for us to turn to the past and confront the unforgiven sins in our childhood?
María Broto is a recognized theater actress heading into her forties. On the way out after playing Luba Andreyevna in Chekhov's The Cherry Orchard––the performance she's always dreamed of––she finds a man waiting for her by the back door of the theater. At first, María doesn't recognize him, but he insists on telling her who he is and why he's come for her.
In this way, María learns of the sudden death of her father, Teodoro Broto. The unexpected news is accompanied by the man's offer to accompany her to the village where they lived as children to attend the funeral, which will take place the following day. But María doesn't realize the consequences that might result from this journey into the past or reopening the wounds of her childhood, which still remain throbbing inside her.
Jauja weaves together different time periods, places, and emotions, telling us the story of a father and daughter and the difficulties that come from always trying to do things right and struggling for the things we want.