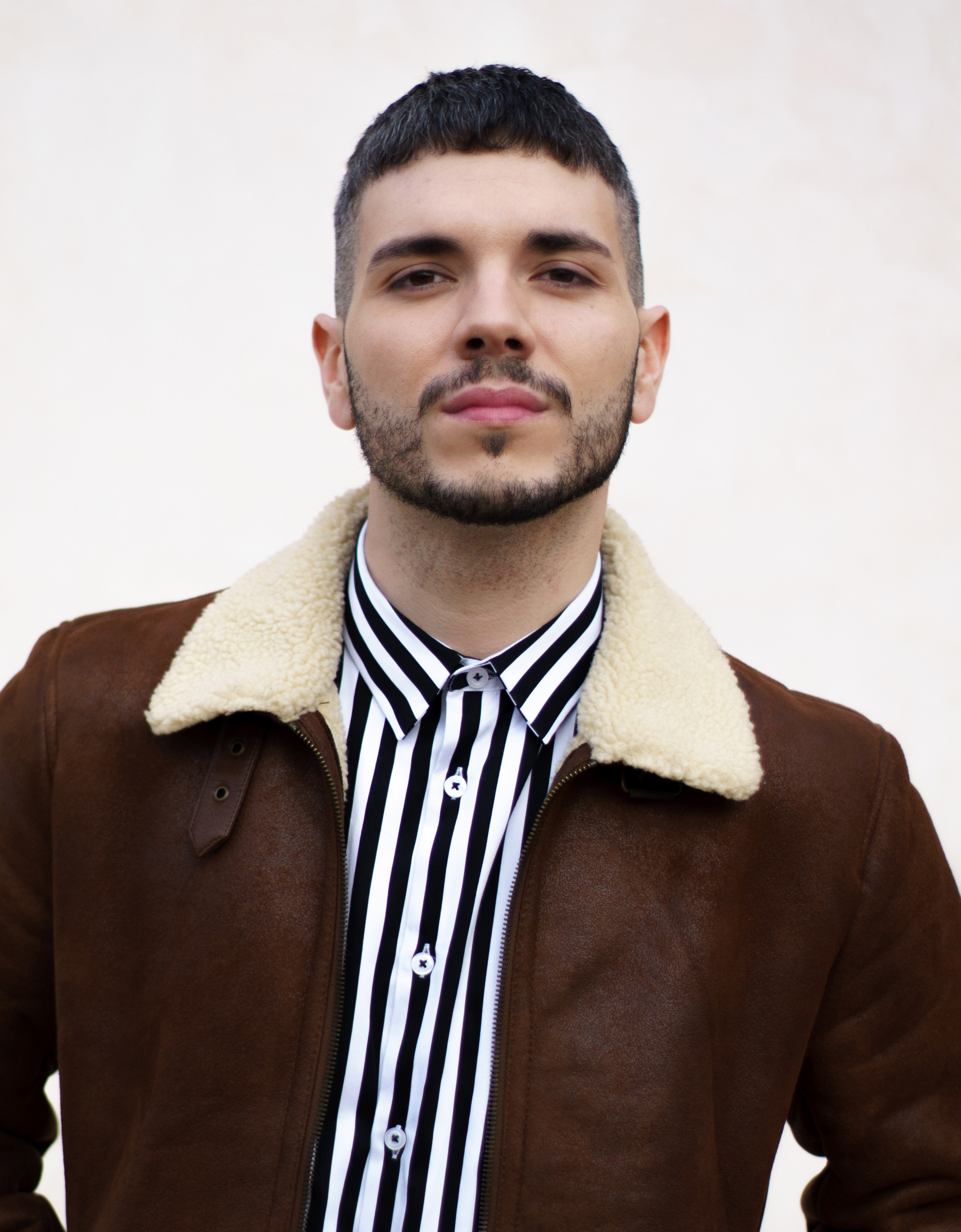 Rubén SERRANO
Alicante, 1992
Foto © Rubén Martínez
Rubén Serrano (Monóvar, Alicante, 1992) es periodista especializado en realidad LGTBI+, género, VIH/sida, cine y televisión. Empezó a desarrollar estos temas mientras trabajaba para la revista PlayGround en Barcelona. Ahora es freelance y escribe para medios como eldiario.es y El Salto. Además, cada mes repasa la actualidad LGTBI+ en la sección Queer Agenda en Radio Primavera Sound.
Su trayectoria siempre ha estado ligada al mundo de la información. Ha escrito para Público, Indiespot y gracias a la beca EFE-LaCaixa, trabajó como corresponsal para la Agencia EFE en Londres. También ha formado parte de los servicios de EFE en Valencia, en la Cadena Ser, en los periódicos Levante-EMV e Información, en Levante TV y en radios locales.
Es el impulsor del movimiento #MeQueer en España en el que miles de gais, lesbianas, bisexuales, transexuales y personas con otras identidades de género y orientaciones sexuales compartieron sus experiencias de discriminación. Ha publicado textos en las antologías Asalto a Oz. Antología de relatos de la nueva narrativa queer (Dos Bigotes, 2019) y Vagos y maleantes. Nuevas voces maricas (Egales, 2019). En la actualidad está trabajando en su primer libro, que publicará Planeta/Temas de Hoy.
—
Foto © Rubén Martínez
Rubén Serrano (Monóvar, Alicante, 1992) is a journalist specializing in LGBTI+ issues, HIV/Aids, cinema, and television. He began working on these themes with PlayGround magazine in Barcelona. Presently a freelancer, he writes for such media as eldiario.es and El Salto. He also covers LGTBI+ news for the Queer Agenda section of Radio Primavera Sound.
His trajectory has always been associated with the tech world. He has written for Público and Indiespot, and a grant from EFE-LaCaixa allowed him to work as a correspondent for EFE in London. He has also worked for EFE en Valencia, for Cadena Ser, for the magazines Levante-EMV and Información, for Levante TV, and for local radio stations.
He is the voice behind the #MeQueer movement in Spain, which allows thousands of gays, lesbians, bisexuals, transsexuals, and people with other gender identities and sexual orientations to share their experiences of discrimination. He has published texts in the anthologies Assault on Oz: An Anthology of Stories from the New Queer Narrative (Dos Bigotes, 2019) and Rabble and Riffraff. New Gay Voices (Egales, 2019). He is currently working on his first book, to be published by Planeta/Temas de Hoy.