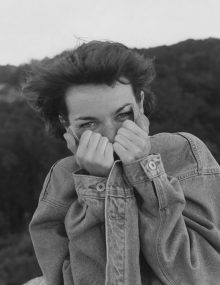 Olivia RUEDA
Barcelona
(*Working in conjunction with Blackie Books)
Olivia Rueda was mother to two small children, she had a husband who liked to cook and a vocational profession: as a tv reporter and a documentary filmmaker she devoted herself to tell stories.
Suddenly, everything changed.
After a stroke, he had to learn to speak and write. You do not know what it costs me to write this are the memories of that recovery: beautiful, fun, sarcastic and full of life.