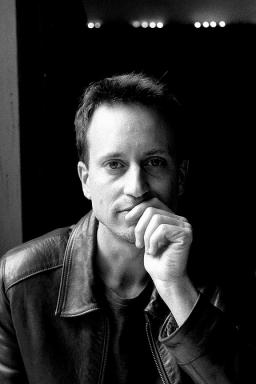 Max BESORA
Barcelona, 1980
Max Besora has a degree in Literary Theory. As an academic, he has delivered seminars at the UNC Asheville Faculty (US), Lucian Blaga University (Romania), the University of Gdansk (Poland) and the Kyiv National Linguistic University (The Ukraine). He is currently preparing his doctoral thesis in literature and teaches writing and literary theory at the Escuela Bloom, while teaching Spanish in schools and plying his trade as a jazz trumpeter in his free time.
His writing career began with poetry recitals at events such as Festival de Poesía or the LEM Festival. He went on to take part in the documentary film Paraules al vent: Max Besora, poeta emergent (Yomeloguiso producciones – TV3 Actual 2006 Award) and published the poetry collection L'espectre Electromagnètic (Editorial Milenio, 2008), with which he won the XLIV Poesía Benet Ribes Prize.
He has also contributed to the short story anthologies Els caus secrets: antologia d'escriptors dels Països Catalans posteriors al 1972 (Moll, Mallorca, 2013), Punts de Fuga: 26 contes sobre viatges en el temps (Malesherbes, 2015) and 10 Relats Ecofuturistes (Malesherbes, 2016), and the poetry anthology Generació Horiginal(Labreu, 2017).
He is also the author of the novels Vulcano (Labreu ediciones, 2011), La Tècnica Meravellosa: una novel·la de campus (Malesherbes, 2014) and Aventures i desventures de l'insòlit i admirable Joan Orpí, conquistador i fundador de la Nova Catalunya (Malesherbes, 2017), singled out among the finest releases of 2017 by various Catalan media outlets and winner of the 2018 Ciudad de Barcelona Prize for Catalan literature.
He is currently hard at work on a non-fiction book on the world of rap music together with co-author Borja Bagunyà.