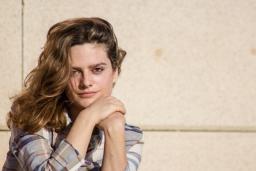 Maria GUASCH
Begues, 1983
(*Working in conjuction with L'altra Editorial)
Maria Guasch (Begues, 1983) has a degree in Audio-visual Communication and combines her work as a documentary maker and screenwriter with her teaching vocation.
La neu fosa (El Toll, 2013) was her fictional debut, soon followed by Olor de clor sota la roba (RBA-La Magrana), which was singled out for the FNAC New Talent 2014 selection.
Her most recent offering is Els fills de Laguna Park (L´Altra, September 2017).