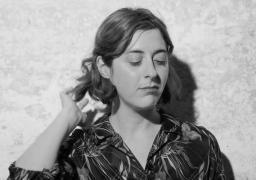 Lucía LIJTMAER
Buenos Aires, 1977
Lucía Lijtmaer (Buenos Aires, 1977) was born in Argentina, grew up in Barcelona and now lives in Madrid. She is a journalist, cultural curator, literary translator and university professor. A permanent figure at the most wanted cultural gatherings, she has plied her trade for more than a decade in several media outlets. Along with Isabel Calderón, she writes, directs and hosts Deforme semanal, on of the most successful podcasts in Spanish, that received the Ondas 2021 to the best podcast.
Among her non-fiction works she published Quiero los secretos del pentágono y los quiero ahora (Capitán Swing, 2015), Yo también soy una chica lista (Destino, 2017) and the widely-acclaimed short essay Ofendiditos. Sobre la criminalización de la protesta (Anagrama, 2019), already in its 7th reprint.
In the fiction area she published Casi nada que ponerte (Los libros del Lince, 2016) and now she returns to the novel with the eagerly awaited Cauterio (Anagrama, 2022).