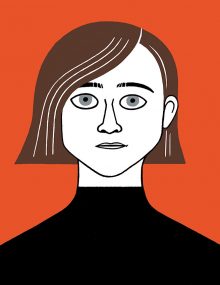 Luci GUTIÉRREZ
Barcelona, 1977
Luci Gutierrez (Barcelona, 1977) is a freelance illustrator. Her work has been awarded the Junceda Press Prize 2010 and was shortlisted for the CJ Picture Book Awards, the White Ravens Awards and got a commendation in the Bologna Ragazzi Awards.
Luci Gutierrez is a regular contributor for the US press and her work has been published by The New Yorker, The New York Times, The Washington Post, The Wall Street Journal or Forbes.
Her first book, English Is Not Easy (Blackie Books, 2013) is being published around the world. Her latest published work is the eagerly awaited Manual de autodefensa (Blackie Books, 2019).