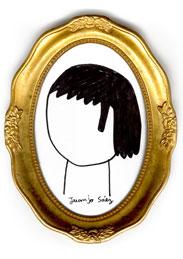 Juanjo SÁEZ
Barcelona, 1972
Juanjo Sáez (Barcelona, ​​1972) is a graphic artist, designer and regular contributor to several media outlets. His works in advertising campaigns have deserved awards at the San Sebastian or Cannes creativitity festivals. He is the creator of the animated TV series for adults Arròs covat (2009), worthy of an Ondas Award, and Heavies tendres (2018).
His first graphic novels changed the perception of graphic novels in Spain: Viviendo del cuento (PRH, 2004) and El arte. Conversaciones imaginarias con mi madre (PRH, 2006), both longsellers that are still very much alive in bookstores. These works were followed by Crisis (de ansiedad) (PRH, 2013) and Hit Emocional (Sexto Piso, 2015), that collected a selection of vignettes featured in newspapers and magazines.
Now, Juanjo returns with his most personal and luminous work: Para los míos (Temas de Hoy, 2021), that is already a success.