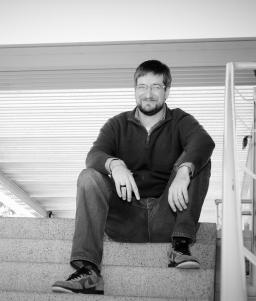 José Miguel TOMASENA
México, D.F., 1978
Photo © Luis Ponciano
José Miguel Tomasena (México D.F., 1978) is a journalist, writer and academic. He holds a degree in Philosophy and Social Sciences (ITESO), and Master's Degrees in Creative Writing (ECH de Madrid) and Social Communication (Universitat Pompeu Fabra). He has been awarded grants by Fundación Para Nuevo Periodismo Ibero-americano (FNPI), Fundación Prensa y Democracia and the National Science and Technology Council (Conacyt).
He is the author of the novel La caída de Cobra (Tusquets, 2016) and the short story collection ¿Quién se acuerda del polvo de la casa de Hemingway? (Paraíso Perdido, 2018 – Bellas Artes de Cuento San Luis Potosí Prize). His short story "Hijos" was selected to form part of the anthology Maaboret – The Short Story Project, published simultaneously in Spanish, English and Hebrew.
His latest published work is the powerful and dark novel El rastro de los cuerpos (Penguin Random House, 2019).