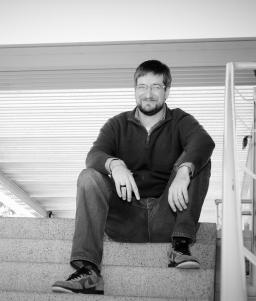 José Miguel TOMASENA
México, D.F., 1978
© Luis Ponciano
José Miguel Tomasena is a journalist, writer and academic. He holds a degree in Philosophy and Social Science (ITESO), and Master's Degrees in Creative Writing (ECH de Madrid) and Social Communication (Universitat Pompeu Fabra). He has been awarded grants by Fundación Para Nuevo Periodismo Iberoamericano (FNPI), Fundación Prensa y Democracia and the National Science and Technology Council (Conacyt).
He has worked as a journalist for various media outlets, including Público-Milenio(Guadalajara, Mexico) and was for eight years the editor of Magis, a journal published by ITESO, the university at which he lectures on philosophy, literature and creative writing.
He is the author of the novel La caída de Cobra (Tusquets México, 2016) and the forthcoming short story collection ¿Quién se acuerda del polvo de la casa de Hemingway?(Bellas Artes de Cuento San Luis Potosí Prize).
Some of his stories have been featured in the collection República de los Lobos: antología del cuento mexicano reciente (Algaida, 2015) and in magazines such as Vice México, Confabulario and Luvina. His short story "Hijos" was selected to form part of the anthology Maaboret – The Short Story Project, published simultaneously in Spanish, English and Hebrew.