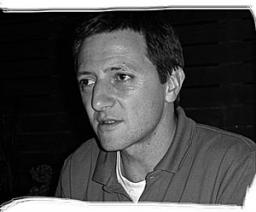 Ignacio MARTÍNEZ DE PISóN
Zaragoza, 1960
© Malcolm Otero Barral
Ignacio Martínez de Pisón is a best-selling literary author and a pivotal figure in the Spanish literary scene. He has published over a dozen titles, including novels, short-stories and a major book of narrative non-fiction (Enterrar a los muertos, Seix Barral, 2005 – International Rodolfo Walsh Prize and Dulce Chacón Award). Among his novels one should mention Carreteras secundarias (Anagrama, 1996 – Seix Barral, 2011) that has two film adaptations, a Spanish and a French one, María bonita (Anagrama, 2000 – Seix Barral, 2012), El tiempo de las mujeres (Anagrama, 2003- Seix Barral, 2012), El día de mañana (Seix Barral, 2011 – National Critics Prize, Espartaco Award, Ciutat de Barcelona Award) and La buena reputación (Seix Barral, 2014) the recipient of the Spanish National Book Award.
After Derecho Natural (Seix Barral, March 2017), extraordinarily well received by critics and public, Martínez de Pisón returns to the non-narrative narrative with Filek, el estafador que engañó a Franco (Seix Barral, spring 2018) a fascinating historical episode about an Austrian swindler, Albert von Filek, who claimed he had created a formula for synthetic fuel and sold it to Franco in Spain in the late 1930s.
His latest work is also his return to narrative fiction: the long-awaited Fin de temporada (Seix Barral, 2020).