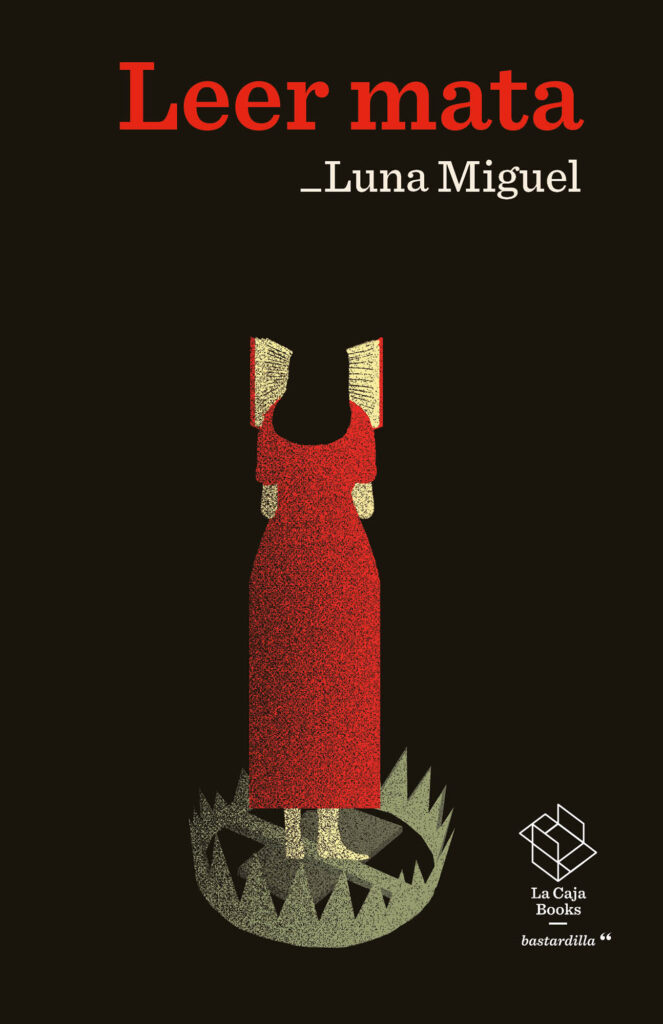 Leer mata
Reading Kills | La Caja Books, 2022
Leer mata is a narrative essay, erudite and overwhelming, in which Luna Miguel sinks the blade of her writing under the skin where the borders blur between fiction and memory, imagination and flesh.

Reading hurts like a dagger or an arrow to the heart. Books are dangerous if you read them with the intensity of living, and the protagonist of this essay does so voraciously, to the point of exhaustion. Without method, without any technique. Even what you don't understand.

In these pages, the author unfolds into a multitude of readers. Their names––Bulimic, Sicko, Submissive, Somatic, and Loving––narrate the search for an identity that finds a voice and a body through books, love, friendship, and sex. An odyssey that travels from death to the desire to know and understand everything.


TRANSLATIONS