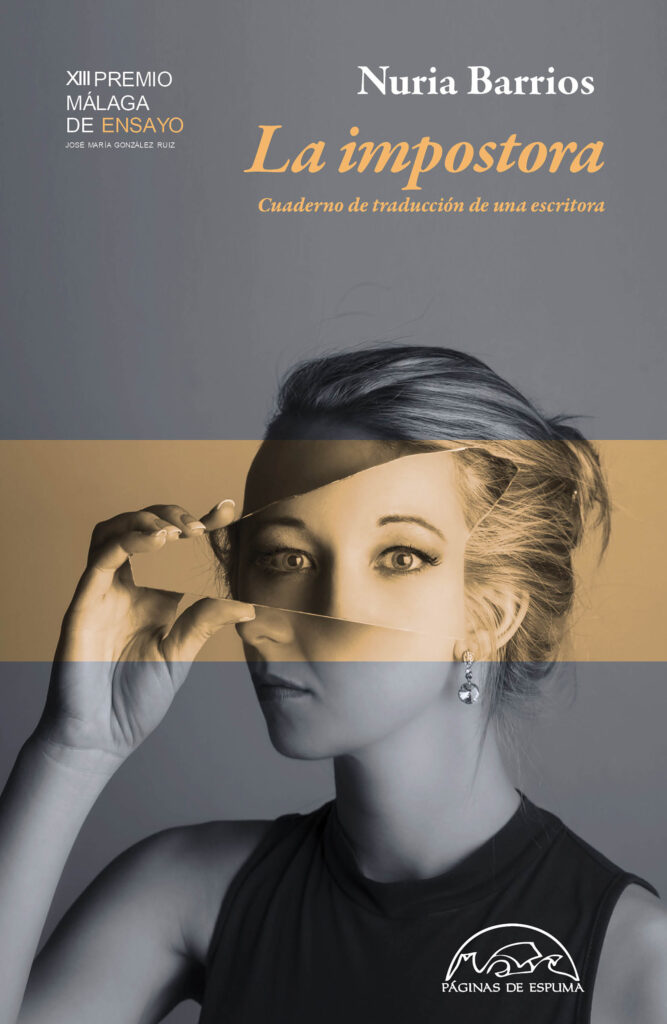 La impostora
The Impostor | Páginas de Espuma, 2022
» XIII Premio Málaga de Ensayo

La impostora is a literary essay about life through the fascinating craft of translation. The reader does not suspect the risks involved in a translated text. This book uncovers how our political, cultural and religious order is based on erroneous translations; how a profession considered almost domestic is stained by the blood of those who exercise it; how the prestige of writers who venture into this field can be questioned; how, despite their important work, women are also invisible here. Translation is a mirror in which the impostor syndrome takes on a deep existential meaning.

La impostora is a journey through history, from the Garden of Eden to the last war, an arrow shot into the heart of readers and, above all, writer Nuria Barrios' passionate love song to language and imagination.