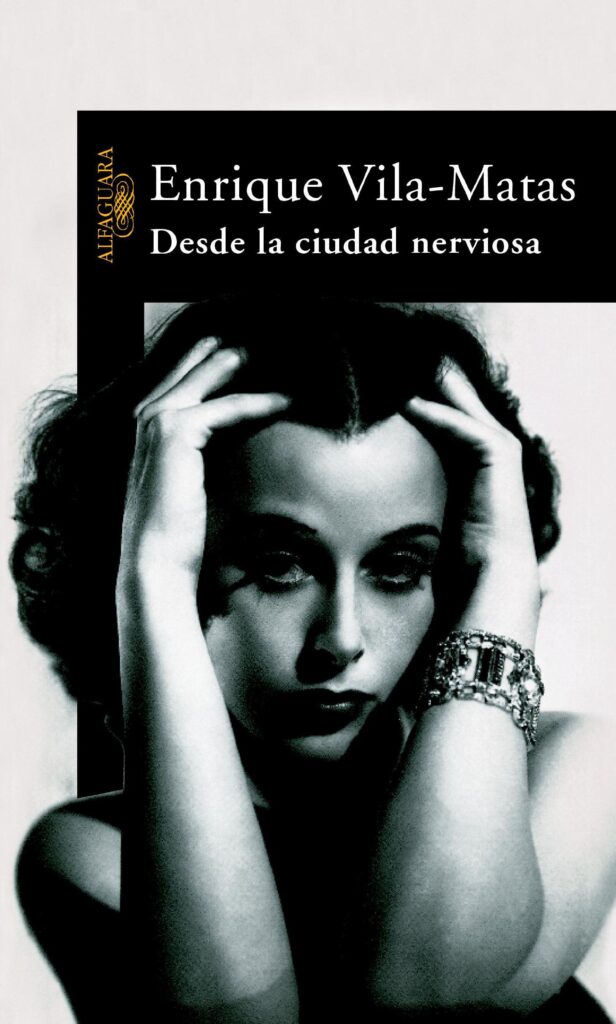 Desde la ciudad nerviosa
From the Restless City | Alfaguara, 2000
Desde la ciudad nerviosa is a necessary collection of essays by one of the most international contemporary Spanish writers.
From the restless city of Barcelona comes this very particular book, a selection of journalistic pieces by Enrique Vila-Matas which gives us a kaleidoscopic view of his world: a mixture of paradox and irony, literature and life.

The first of the four parts of this book can be read as a short-story collection and is followed by «Mastroianni-sur- Mer», a text published here for the very first time, in which the author writes about the connection between cinema and literature and confesses the surprising origin of his literary calling– tightly bound to Marcello Mastroianni. «Un tapiz que se dispara en muchas direcciones» speaks about the genesis and publication of Bartleby y compañía and its particular structure, and leads to a last part devoted to a selection of the most important writings on literature that have appeared in the press, both within Spain and abroad.


PRESS
TRANSLATIONS