Karin du Croo (Barcelona, 1972) is a cartoonist, illustrator, producer and biking activist from a Dutch family. She studied Fine Arts in Barcelona, along the Art Institute of Chicago as well. After that, she became a renowned conceptual artist.
She left art at the height of her career to pursue a career in audio-visuals and created the digital art studio Nueveojos and the platform Dibuja y Pedalea, where she pours out her passion towards illustration and cycling with a sense of humour.

She currently combines her passion for cycling and illustration with exciting and promising results. In 2022 she published El gran libro de los perros (Astiberri, 2022) together with Miguel Gallardo and Cala the puppy.

She is very proud to be a novice cyclist, because she has the best time when she has nothing to prove but a lot to learn.

In 2023 she published La gran ciclopedia (Libros del zorro rojo, 2023).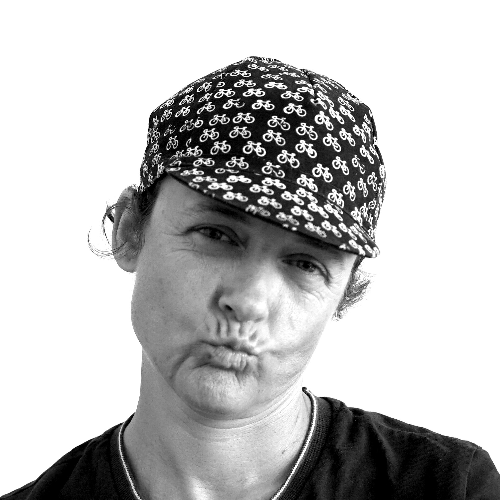 < BACK TO AUTHORS