Juan Vico (Barcelona, 1975) has a Media Studies Degree and a Literary Theory Master. After being editor-in-chief of the literary magazine Quimera, he has contributed to an array of media outlets. He is the recipient of the Montserrat Roig Grant 2019 and the Malba Writers Residency 2022 in Buenos Aires.

As a poet, he has published: Víspera de ayer (Pre-Textos, 2005), Still Life (UAB, 2011) La balada de Molly Sinclair (Origami, 2014) and Condición de los amantes (Isla de Siltolá, 2021). His debut collection of short stories, El Claustro Rojo (Sloper, 2014), also earned him the Café 1916 Short Fiction Award.

He has written the novels Hobo (La Isla de Siltolá, 2012) and El teatro de la luz (Gadir, 2013), with which he won the Fundación Monte León Prize, Los bosques imantados (Seix Barral, 2016) and El animal más triste (Seix Barral, 2019) confirms his status as one of the most interesting voices in Spanish contemporary fiction.

His latest published work is an essay on the spectral nature of film, La f√°brica de espectros (WunderKammer, 2022).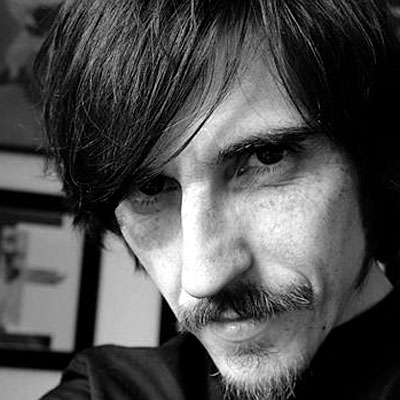 < BACK TO AUTHORS