» Winner of the International Humor Prize Gat Perich 2018
» Winner of the Manuel Alcåntara Foundation Award for the trajectory
» Winner of the Mingote Award (Cavia Awards Gala -Royal House-ABC for Journalism)

Flavia Álvarez-Pedrosa (Oviedo, 1987) stands behind the hyperactive cartoonist known as Flavita Banana. After paying her dues, studying Art and Illustration at Barcelona's Escola Massana, followed by the obligatory waitressing gigs and having done her utmost to fool herself, she decided to start drawing what she truly wanted to draw and threw herself into the task. Her work has been described as Sad Humour: a combination of cynicism and self-deprecation focussing on romantic relationships, the addiction to social media and the absurdity of existence.

She publishes daily on social media without rhyme or reason, weekly in El País' fashion supplement S Moda and monthly in the magazine JotDown.

Her first book as an author was Las cosas del querer (Lumen, 2017), and was re-issued in 2021 with updated material. Her following published work are Archivos estelares (Astiberri, 2017), Archivos Cósmicos (Astiberri, 2019), Archivos espaeciales (Astiberri, 2020) and Archivos lunares (Astiberri, 2022).


---
«Flavia Álvarez uses humour to laugh in the face of well-worn clichĂ©s and injustice. Her Instagram account (which has now gathered over 140,000 followers) is chock-full of witty strips. What's the secret? You'd be hard pressed not to identify with many of them.»
Sandra Arbat, La Vanguardia
«I'm not sure if Flavita is of English origin or if borders mean nothing to her, whether or not Poe is an idol of hers or if she fell into a cauldron of disenchantment as a baby, but what I do know is that she is able to pack a sarcasm, black wit and irony of the most tragic and Northern variety, targeting the Spanish (or rather human) species, into a seemingly easy, effortless drawing style.»
Mar Busquets – Mateix, Todo Literatura
«She thinks carefully before settling on dialogue that packs a punch (or draws a miraculous smile), then illustrates it in a lively, no-holds barred style.»
Time Out Barcelona
http://www.flavitabanana.com/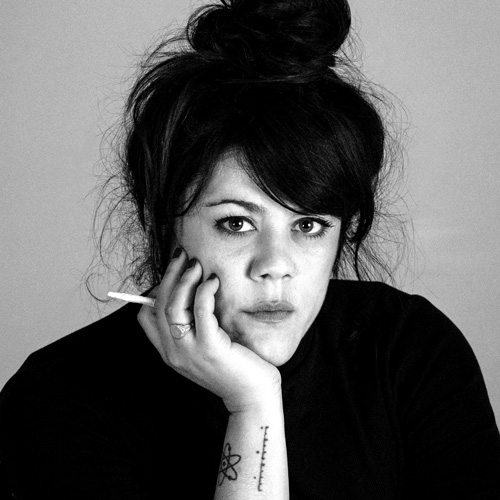 < BACK TO AUTHORS