Amarna Miller (Madrid, 1990) has a degree in Fine Arts and she is an activist in favor of women's rights. Between 2014 and 2019, she was a regular contributor to Primera Línea magazine, writing research articles, inside-page interviews, travel reports, and cover interviews. During 2017-2019 she was a columnist for Diari Ara and a contributor to multiple media (El Periódico, Code Nuevo, S Moda, Broadly...)

She has participated in the fanzine 'ÄúFolloneras'ÄĚ (Volume I, Summer 2015) and the poetry books El dulce n√©ctar de las cicatrices by Alejandro Revuelta, and El callej√≥n de los cuchillos by Oriette D'ÄôAngelo. She is currently presenting the program "Este Es El Mood!" and the podcasts with a gender perspective "Con Voz de Mujer" and "Mujeres que Cuentan".

In 2015, she published the poetry book Manual de psiconáutica (Lapsus Calami), in which she developed visual lyrics by mixing texts with analogue photographs. Her latest book is the essay on feminism Vírgenes, esposas, amantes y putas, published in 2021.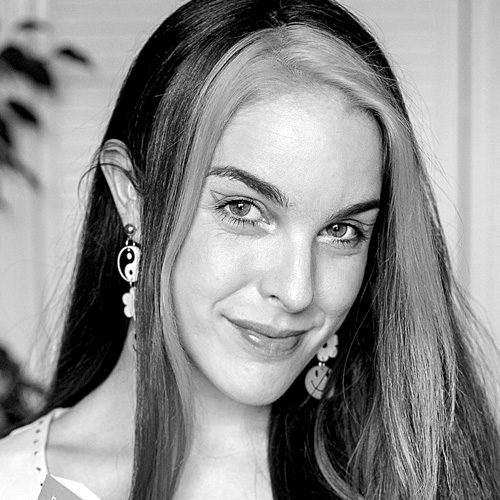 < BACK TO AUTHORS